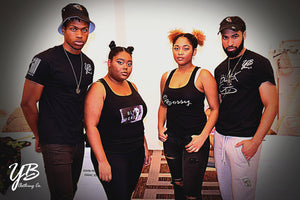 New Exclusive His & Hers Discounts
The Return Of ISWT Sundays?
Look Great! Smell Amazing!
Join Now Get Paid Commission
Discover Your New Favorite Artist
Flizzy Flash
Flizzy Flash is a rapper from New Brunswick, N.J. Specializing in Lyrical ability. Flash has an agenda to "Destroy ALL Mumble Rappers".
Reek Tha Ruler
The self-proclaimed "Most Dangerous MC" Reek Tha Ruler hails from New Brunswick, N.J. With Versatility, Flow & Vocabulary Reek Tha Ruler proves to be a powerful force in Hip-Hop.
SpaceGhost Yung
SpaceGhost Yung also known as S.G. Yung comes from Somerset, N.J. Equipped with Style & Finesse SpaceGhost Yung displays a "Sophisticated Ignorance" that is out of this world.
(2020) Reek Tha Ruler x Flizzy Flash - Tha Time That Neva Happened
Subscribe to our newsletter
Promotions, new products and sales. Directly to your inbox.